Joined

11 May 2020
Messages

264
Reaction score

455
Location
The feet/jaw assemblies look okay having come out of the clamps (although I won't know whether everything is aligned properly until I'm quite a bit further on, so I'm just having to hope for the best for now).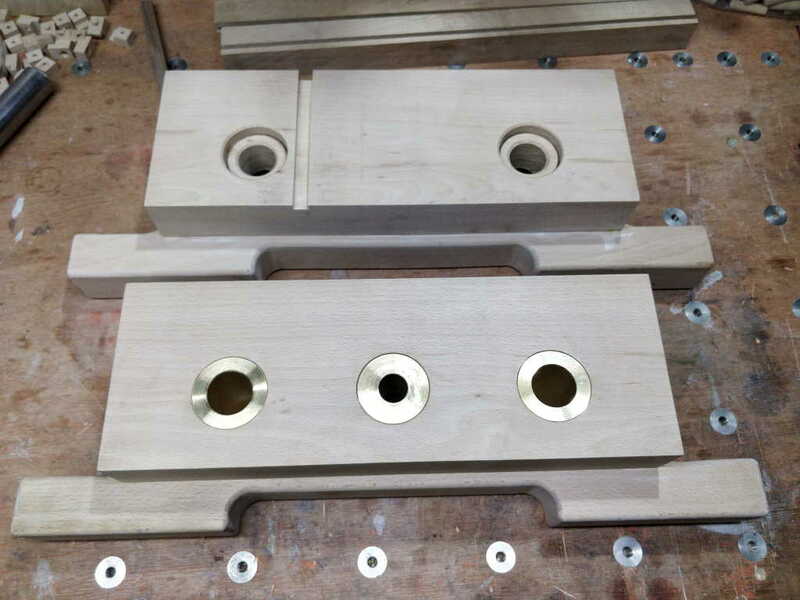 With the clamps all removed, I could put a bit more epoxy into the fixed jaw for the dual-screw vice: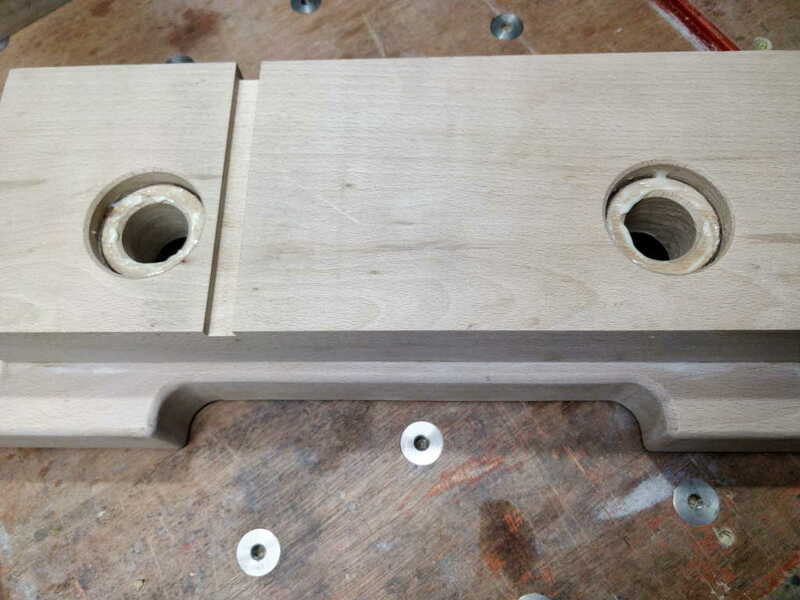 The screw bushes for that vice could then be fitted and clamped in place: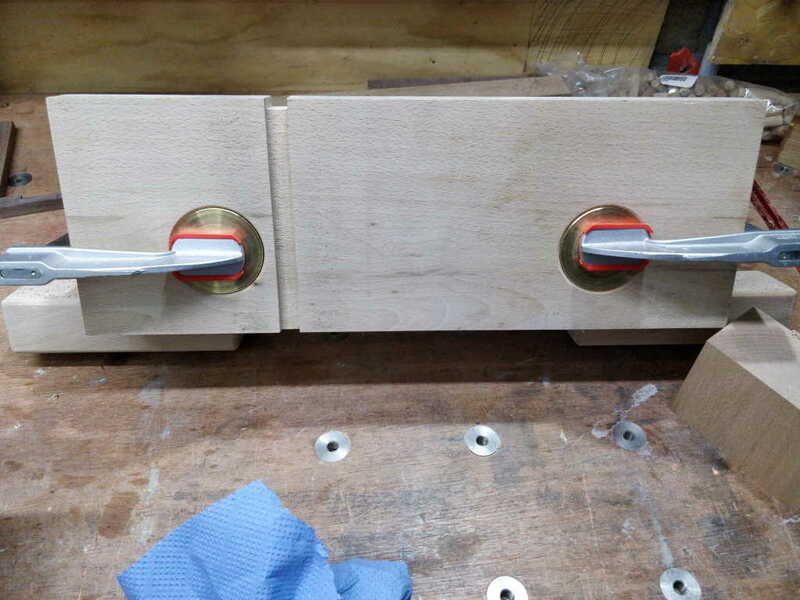 The vice mechanism body for the standard vice could be fitted at this point. The other vice mechanism bodies will have to be fitted when the whole workbench is assembled as they need to be slid into place along the threaded rod: there's no access to the top of the body once the vice mechanism is fitted and hence there's no way to drop the hinged nut assembly into place. It'll be much more awkward, but all being well will only need to be done once!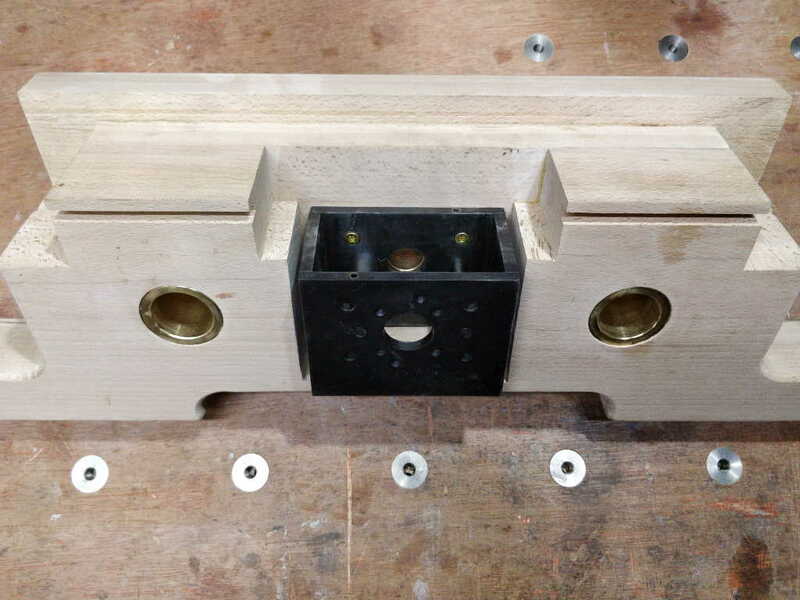 I then decided to bite the proverbial bullet and fit the rails. In my mind this is the most scary bit as the movement of these rails in their bushes will either make the vice lovely and smooth to use or it will make it jam up and be next to impossible to use. I genuinely have no idea what I'll do if the latter is true!
I started by clamping the foot down to the workbench and fitting the rails into the rail bushes. I then slid the moving vice jaw on for a test fit: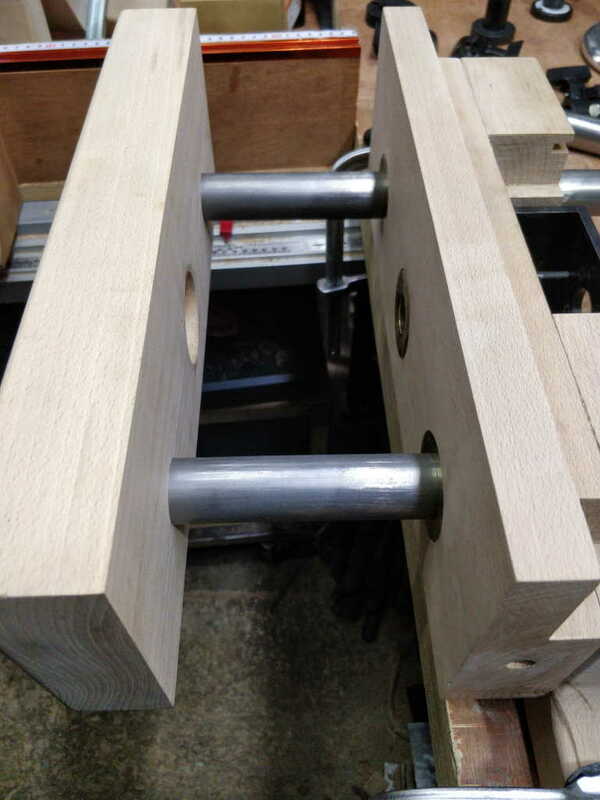 Then I took a deep breath, plonked a load of Araldite in the bottom of the holes for the rails and then clamped everything together. I used the wooden rails that support the table top as spacers between the moving and fixed jaw: they're the same size as each other so will keep the two jaws parallel while giving some clearance just in case there's any Araldite squeeze-out.