Joined

11 May 2020
Messages

264
Reaction score

455
Location
Last job of the day was to start work on one of the hand-wheels. After playing around with a few different approaches, I concluded that the best way to mount the hand-wheel on the lathe was with the jaws pressing against the inside of the outer rim.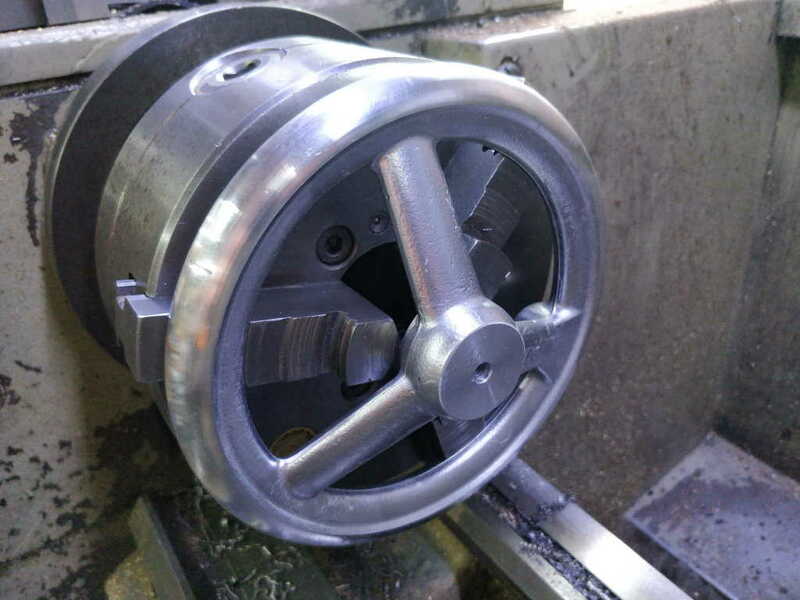 The pilot hole wasn't concentric with the outer rim (I guess it was drilled relative to the inner hub), so to save my drill bits from having a hard life, I ran an end mill through to true the hole up: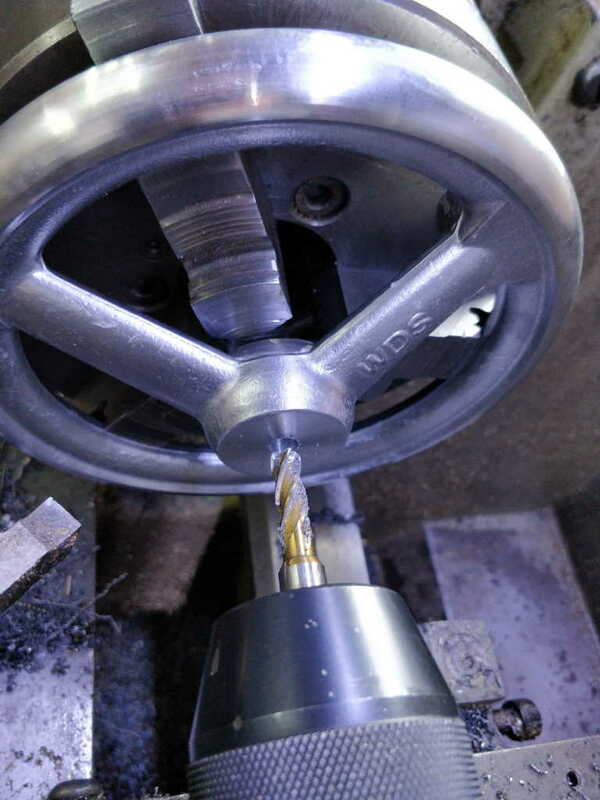 I then drilled the hole out to 12 mm, bored it out to 15.7 mm and put a reamer through it to bring it to 16 mm. The choice of 16 mm was simply because I have a 16 mm reamer and I figured that would give a smooth finish for attaching it to the threaded rod.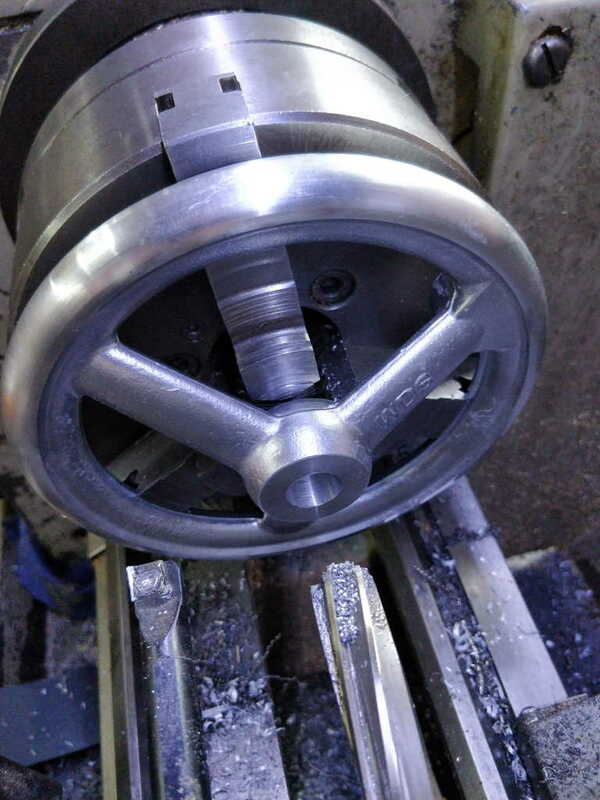 I mounted a length of threaded rod in my collet chuck, faced it and turned a portion down to 16 mm.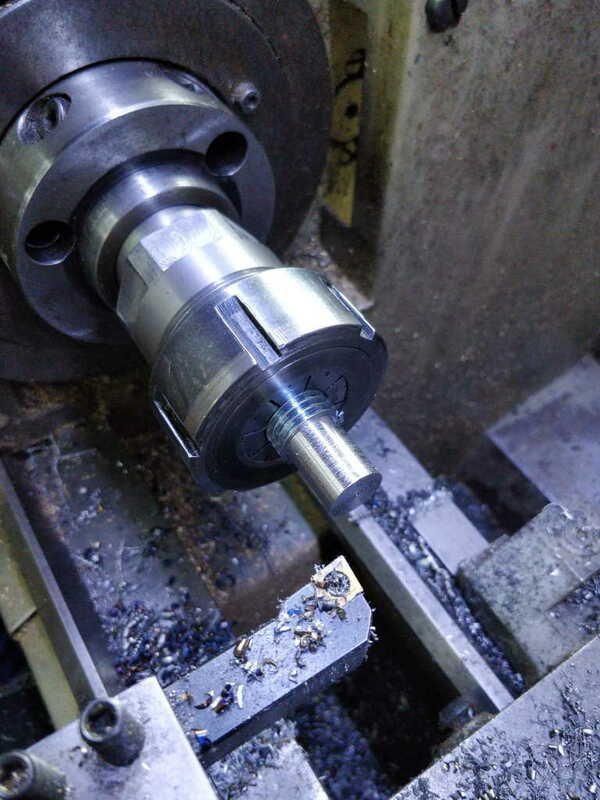 I could then check that the hand-wheel fitted well: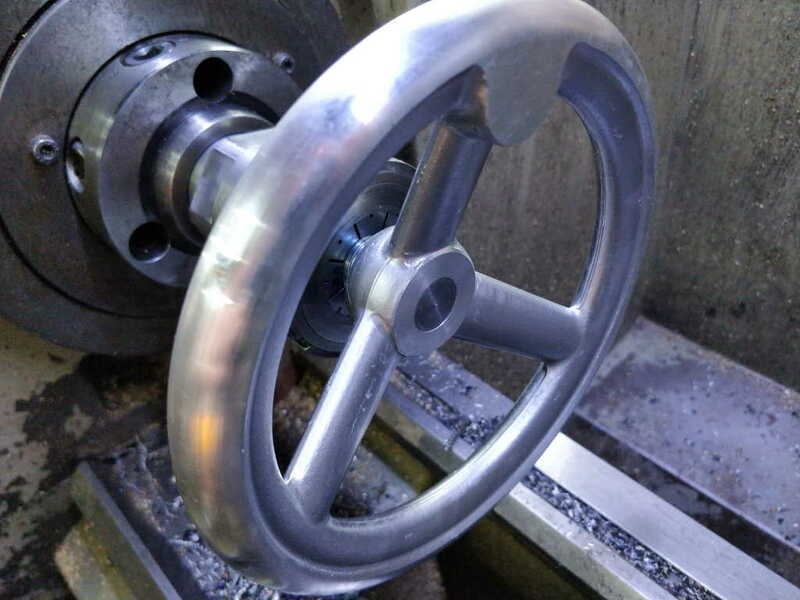 I then transferred the set-up over to the collet block on the milling vice and tried to figure out how to drill a cross-pin hole! I glued the hand-wheel in place with some Loctite 603 and used a ER16 collet chuck to hold a 3 mm spotting drill and then 3 mm drill bit. I think the roll-pin I was using was supposed to be used with a 3.2 mm drill bit, but I don't have a 4 mm ER16 collet, so 3 mm was the only option. All of my other chucks would have hit the hand-wheel outer rim.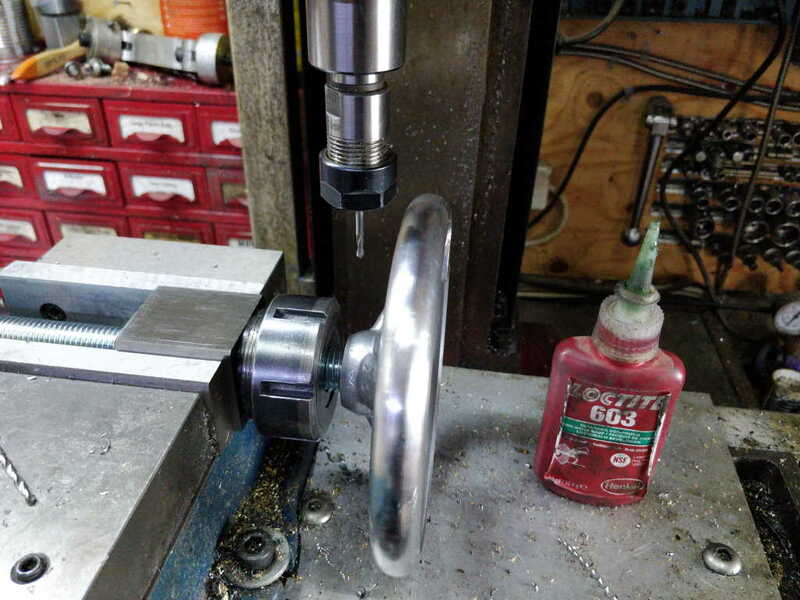 Thankfully I didn't have to open up the hole to 3.2 mm manually: the cross pin went in fairly easily: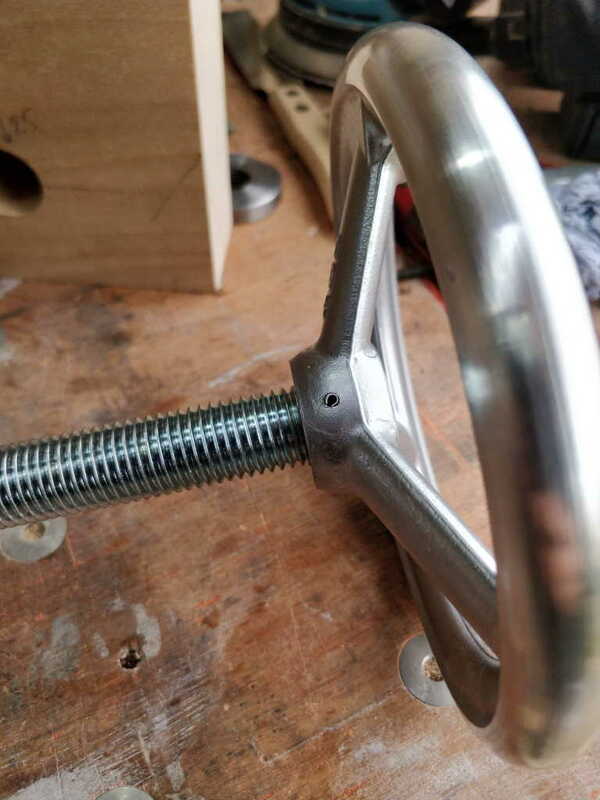 With that complete, it felt like it was time for a trial assembly again: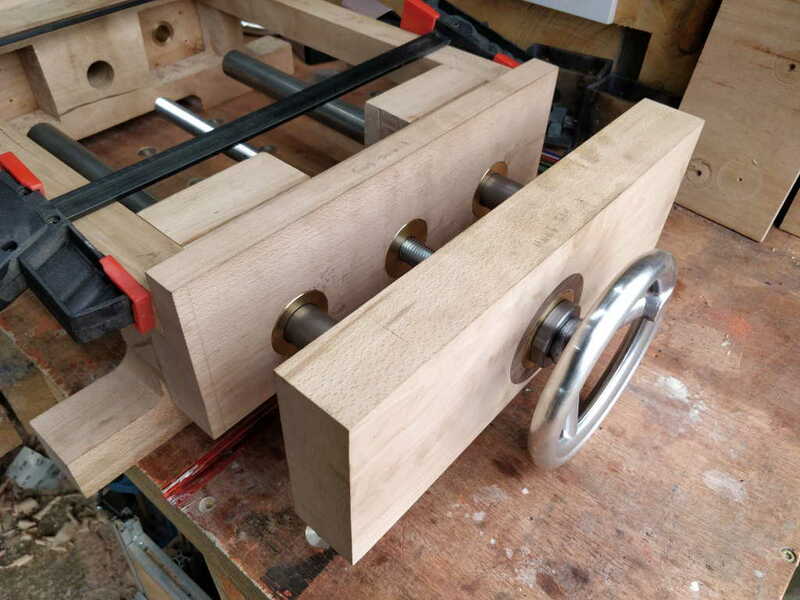 I think the first job for tomorrow will be a bit of a tidy-up: I've made a bit of a mess everywhere!