My partner would like me to make a kitchen table, farm house style, from the boards that people kindly ID'd for me the other day.
But theyre pretty thin... Much thinner than the stock that i see other people using for "farmhouse" style tables.
To recap, these are the boards (well, not actually them, as theyre short ones, but i have some longer) -
etc. Again these are not the actual parts, but theyre the ones i took photos of. I have some 7 foot (aprox) lengths also.
I just measured three, and they were 20, 21, and 22mm.
Im not planning on planing these, so i wont loose much stock. They are too naily for the planer, and i dont want them too fresh anyhow.
(the house that they were out of was built in approximately 1850, so theyre a few years old)
But is 20mm a bit on the thin side for this sort of build?
This is likley the sort of design ill end up with -
I actually prefer this styling -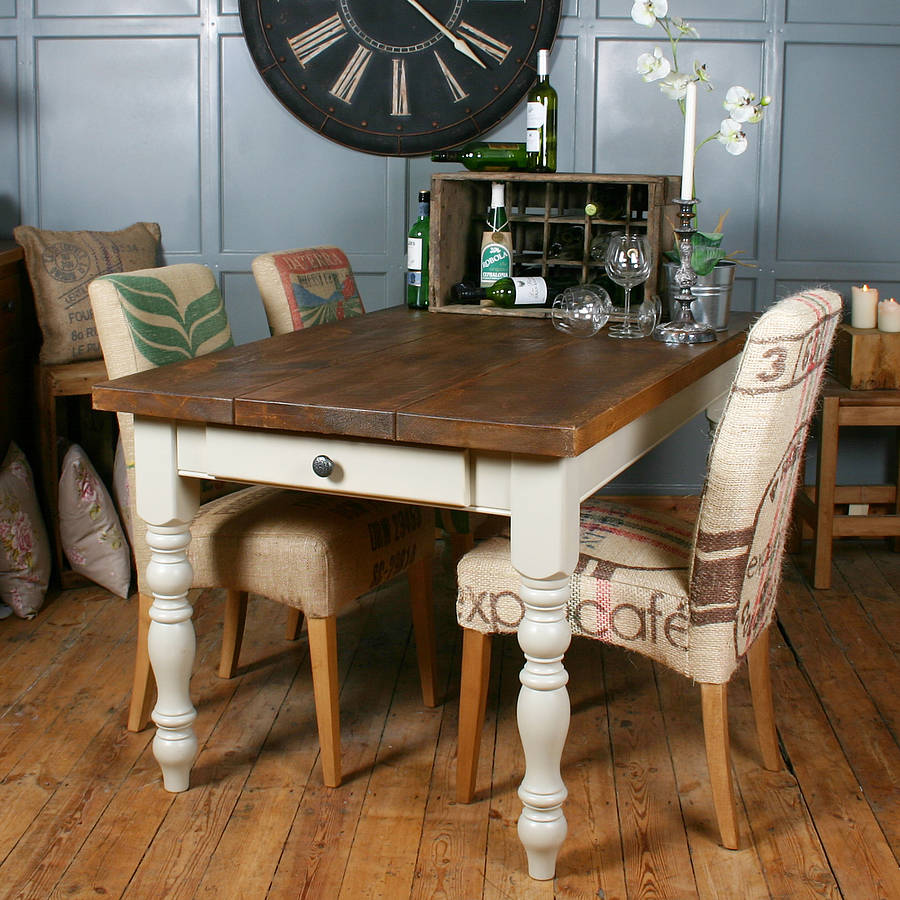 however, i have no way of turning the legs, and i do have the joists that the boards in my photos were sitting on, which are more applicable to the above design.
For background, i have minimal skill with woodworking. Im a metal worker (precision stuff) so have background in 3d stuff, but limited experience with wood! (i have a wadkin table saw, and a axminster planer/thickenesser though). Ive made cabinet doors and stuff like that before, but no tables, so any additional advice would be welcomed!
Thank you!