Joined

2 Mar 2005
Messages

2,907
Reaction score

474
Location
A good friend asked if I would add a drawer to an entry hall table of hers. Of course I said yes, but when I saw the table, I decided that it needed more than a drawer.
She did not ask what I had in mind, but just said said okay.
Why more? I just thought the table plain and .. well .. boring. We have been friends for most of our lives, and I could not recall even seeing this table in her entrance hall. That goes to show how forgettable it is! Okay, some of you may disagree. Everyone is entitled to their own taste. So you tell me what you think of this table, and how you would (or not) re-design it. I know what I plan to do at this stage, but there is time to be influenced. Mostly, I am interested in how you think
The table is solid Jarrah. The base stands 28" high and 35" x 17 1/2". The top is 3/4" thick and 36 1/4" x 18 1/2". The legs are 2" square.
This is in my entrance hall ...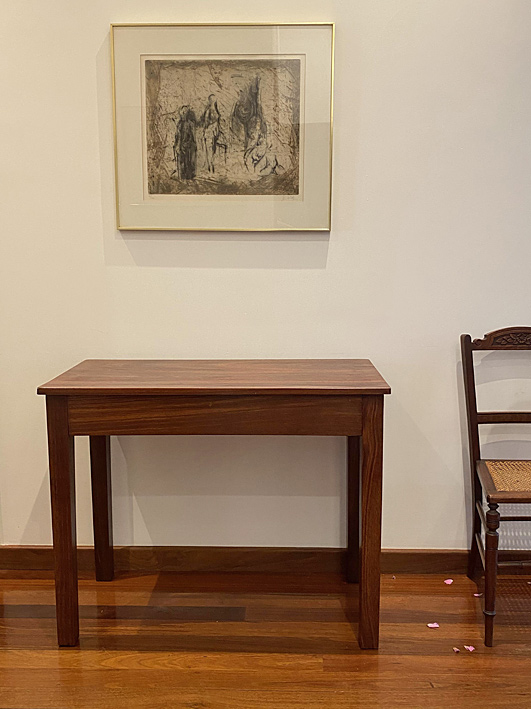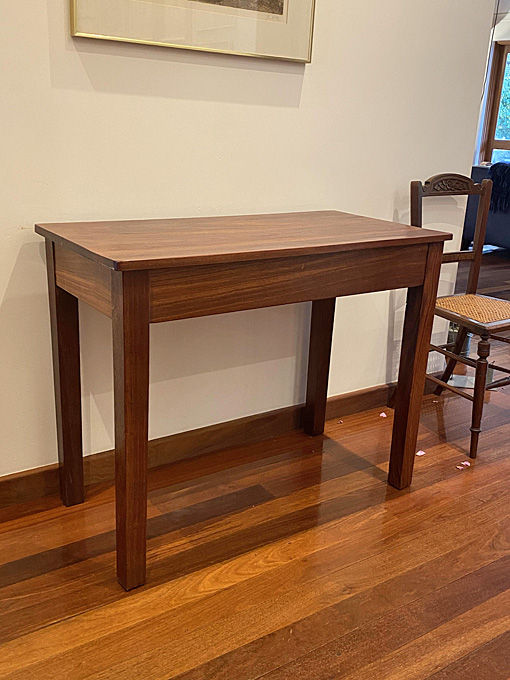 The top ...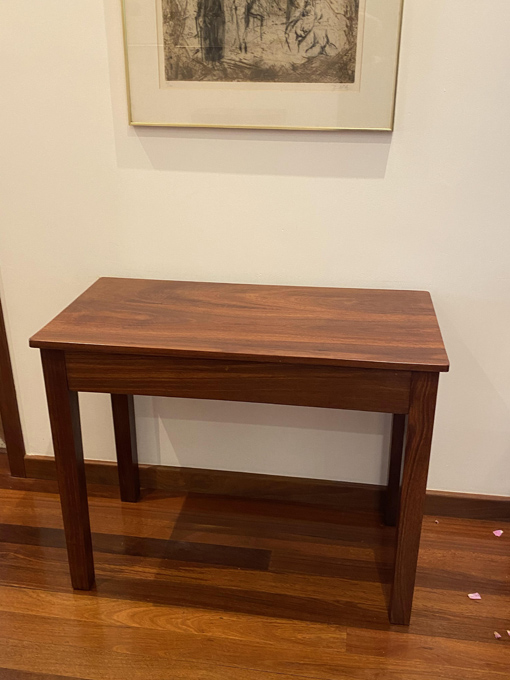 The idea for the drawer is that it will be made from the front apron and be invisible. No handle. To do this, it will be necessary to pull the table apart since the apron will need to be cut up.
This is the underside of the table ...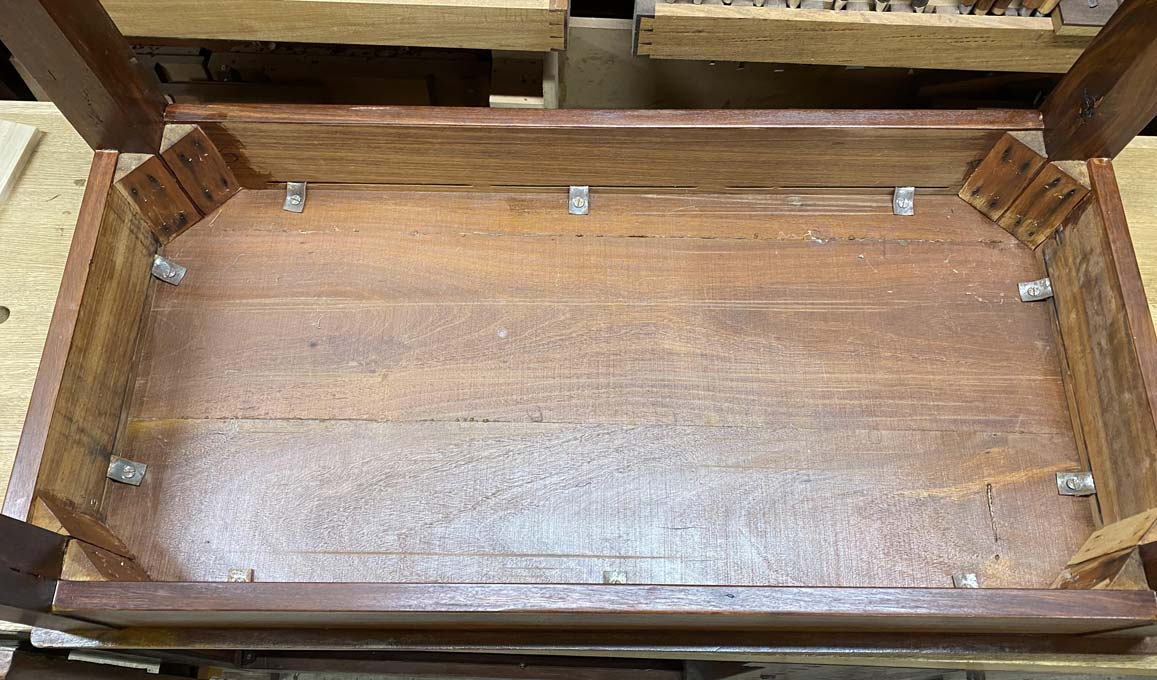 The table is not particularly old, perhaps 40 years? The screws are slotted ...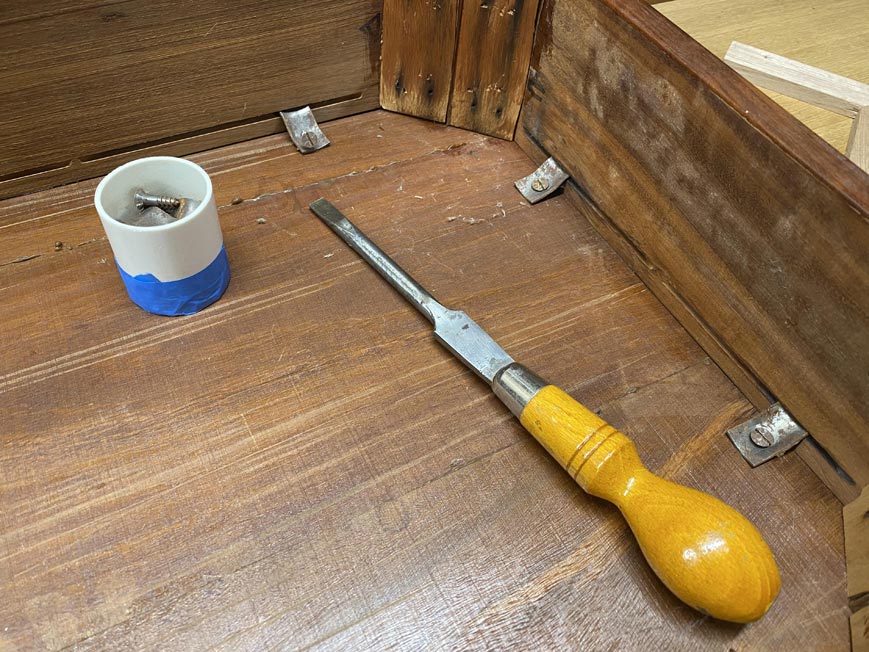 ... but the corner blocks were attached with glue and brads.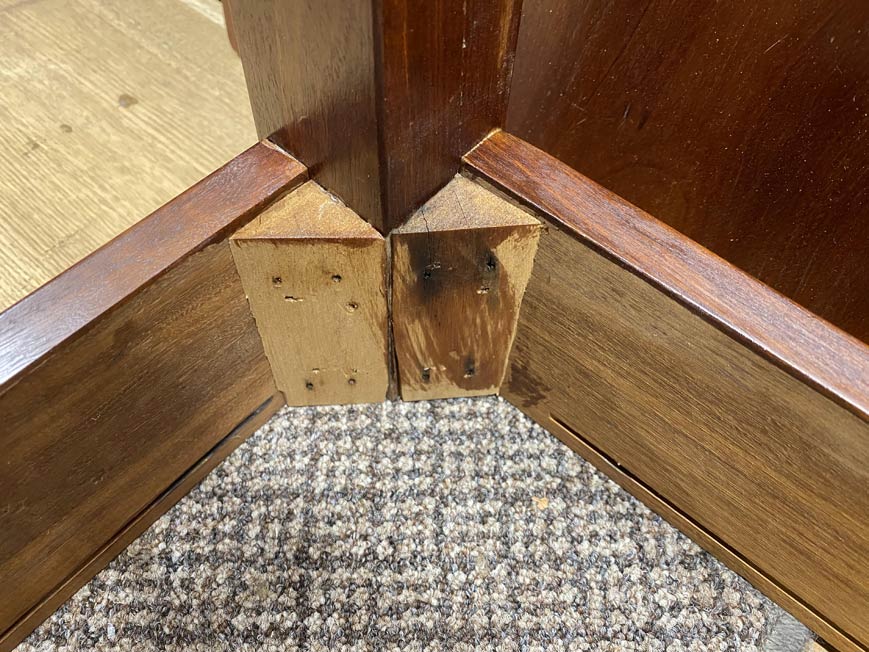 A plague on the house of furniture builders who attached corner blocks with brads! They shoot in and are nearly impossible to remove.
The blocks are tough and it is necessary to split them along the grain ...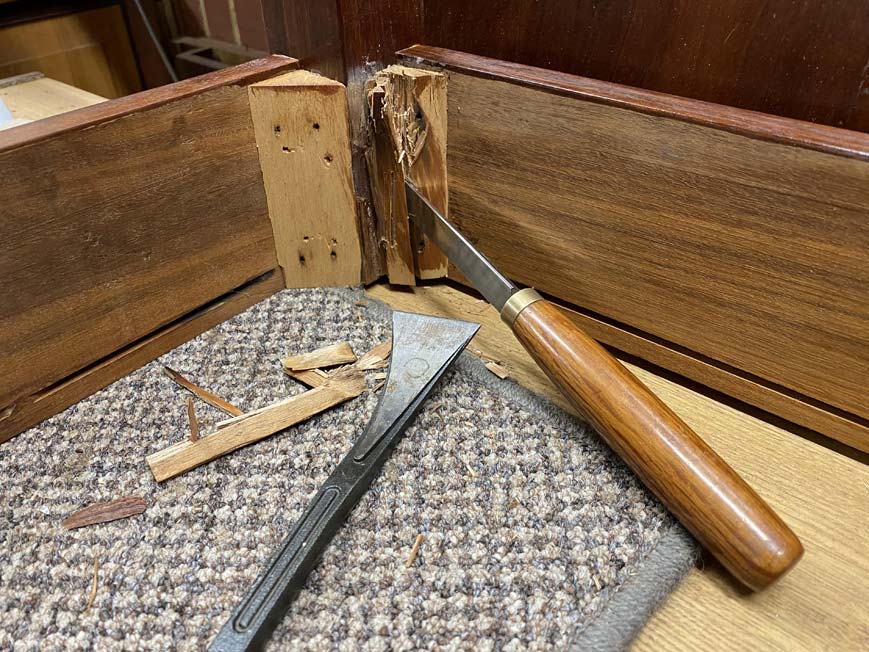 I managed to get out most, but not all the brads. The metal is brittle and a few remain behind ...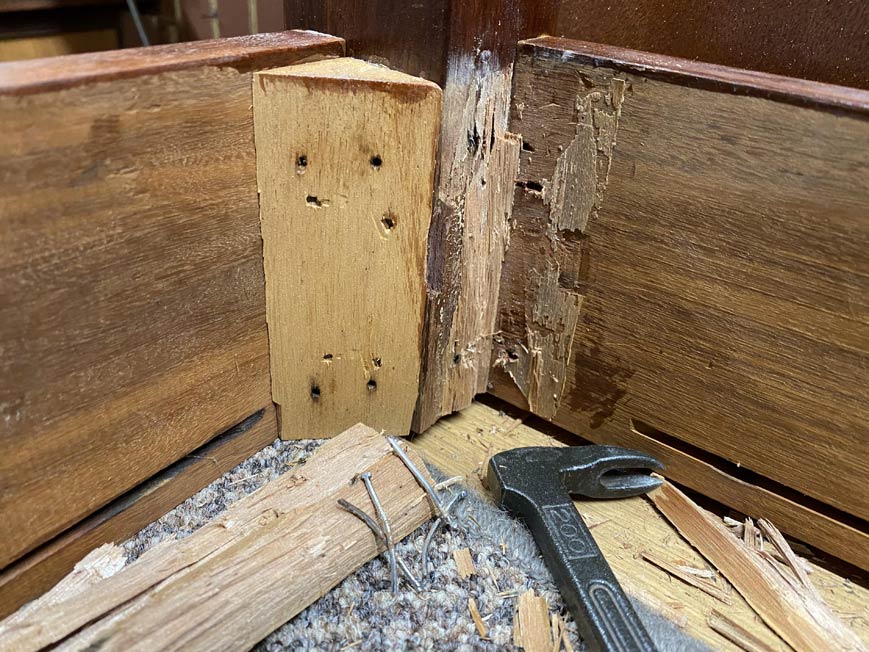 So ... thoughts on the re-design?
Regards from Perth
Derek