Joined

19 Jul 2018
Messages

341
Reaction score

4
Location
Hi all,
I have been on the lookout for a 100mm cyclone (cyclone central) for ages with no luck so I have been running one of those 15 quid chinese 2" cyclones on top of a 60L barrel connected to a 1hp Clarke chip extractor for the last few years. 100mm from the extractor to the cyclone and the 50mm odd to my table saw with another reducer as my table saw has a 100mm output. This has worked remarkable well for years.
Since a few weeks I'm the proud owner of a Triton TPT125 thicknesser so started to look for a 100mm cyclone as the 50mm hose just won't cut it.
I dropped on the
100mm kit from Rutlands
and for the price it's well worth a try. I have ordered a 120L barrel (60L fills up in no time), some new clamps and 100mm hose.
Finished a bit early today as you do when you have a pile of new goodies to play with I assembled the new dust collection thing. Well, I'm impressed. The suction is so much greater. There's actually no dust left inside the table saw and it does a great job on the thicknesser too with
this
adapter.
To put the thicknesser to the test I've ran my makeshift shelving through it as they were quite rough. Top marks for the Triton thicknesser. My shelves are as smooth as a babies bum!!
Assembly is a breeze. Lugging all laminated pine out off the shed to redo the shelves and then having to restack it all is where the aches come from..
I've only filled the 120L drum halfway but it's looking good so far. I imagine when it get's near the top it'll just suck it straight through the extractor. Maybe a baffle will be needed or just regular checks to see if it's full. It's a major upgrade from the cyclone anyway.
Maybe useful for other members on here.
Before chink cyclone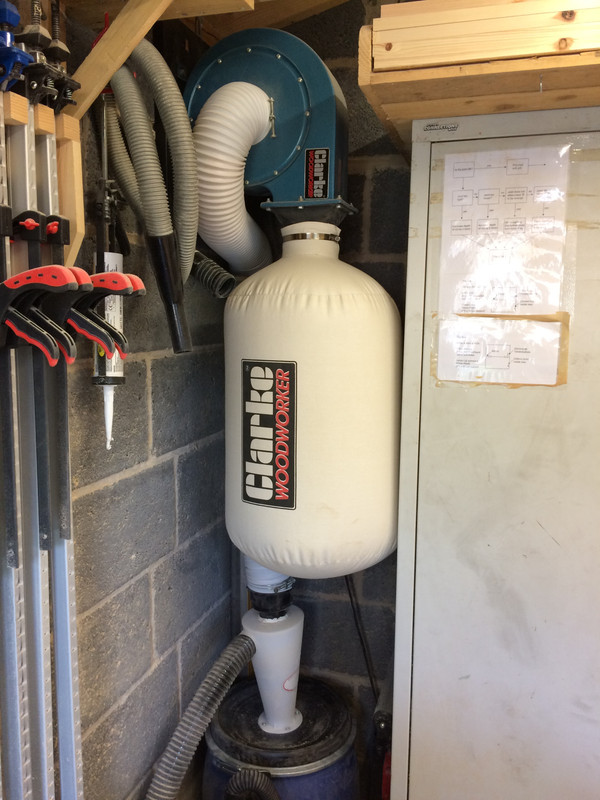 The new toy in action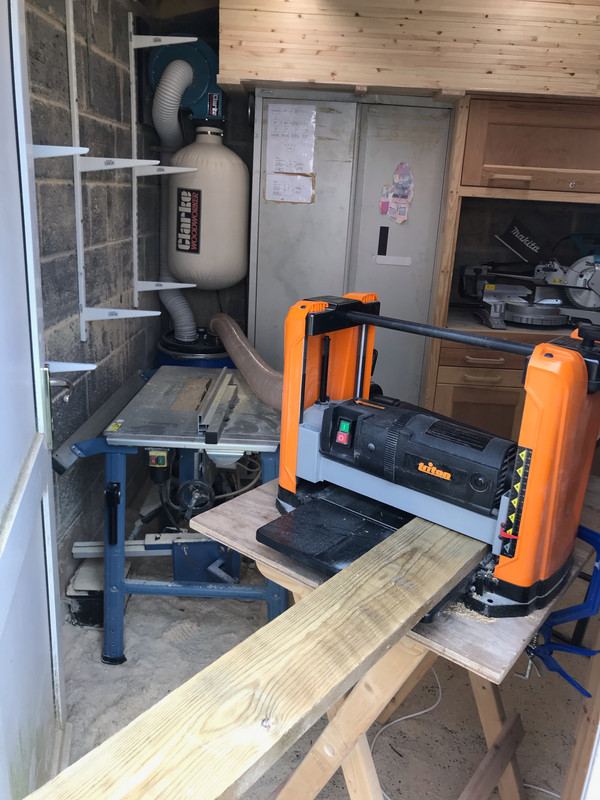 Lots of pine to be shifted. It's easier to just go to the gym....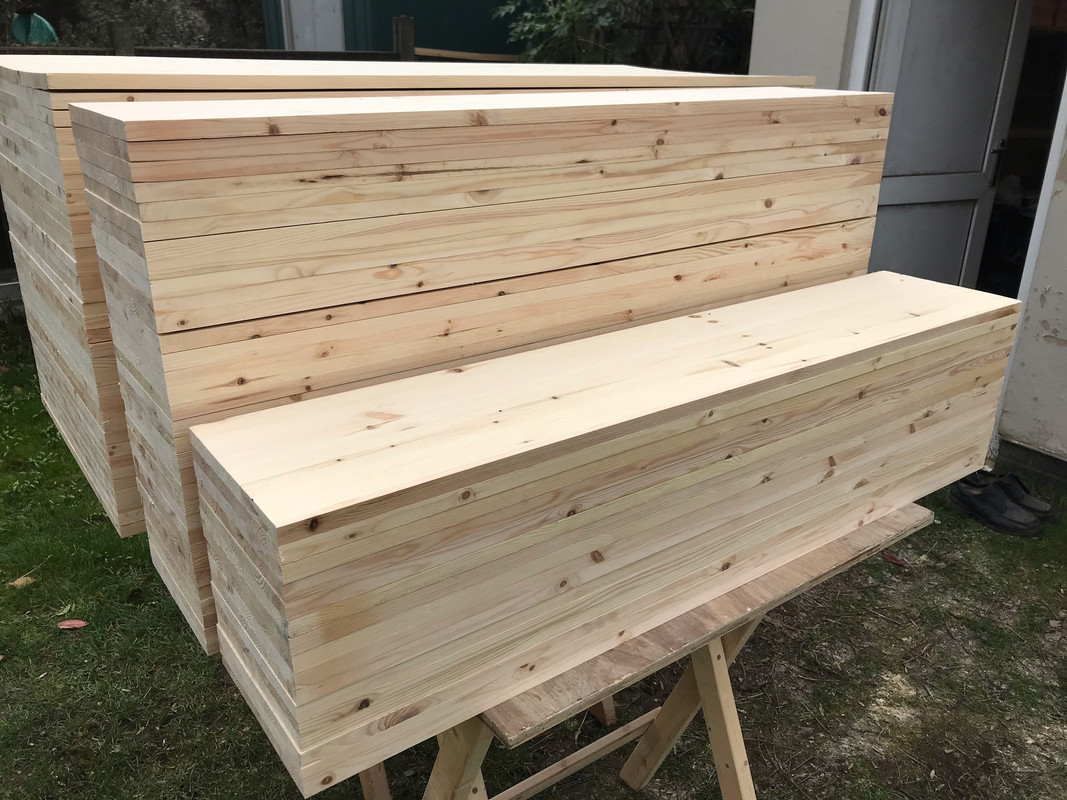 Tight fit but all is squeezed into the corner and is working very well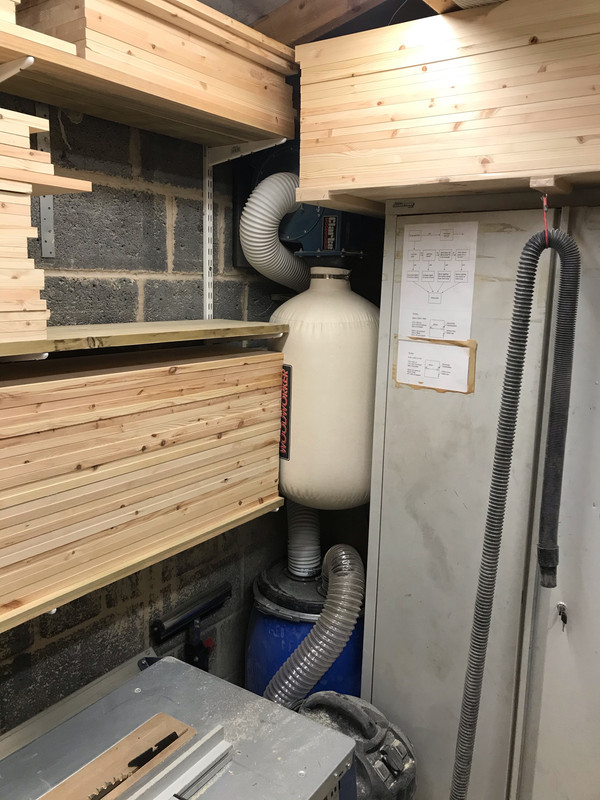 Last edited: