- 07 Nov 2018, 12:43
#1250272
"If it's less than an eighth, it's unmeasurable" - The English Woodworker
- 07 Nov 2018, 13:48
#1250285
I have has a few blank packs from home of wood. I think that they are good value
- 07 Nov 2018, 20:16
#1250377
This
guy (Simon) on ebay
has some blanks... I buy wood from him, not for bowls or turning but for general projects (mainly Sapele)
He's helpful and will fix the postage if you order multiples..
.
By
Dalboy
- 07 Nov 2018, 20:21
- 07 Nov 2018, 20:21
#1250378
transatlantic wrote:Is something like this good value?

https://www.homeofwood.co.uk/Xmas_pack_ ... 74159.aspx

Is there a good place to go to, to buy a mixed selection of blanks? (online)
Paul always seems to have some great offers on if you go to many wood turning suppliers and check their prices his are very competitive.
Buying from places like e bay be careful as you do not know the moisture content and once you get them if it is quite high can cause the blanks to split
DLWoodart
"He who has not turned anything has not yet had fun" Me
- 07 Nov 2018, 22:28
#1250397
I've bought a couple of packs of bowl blanks from them in the last six months and found them great. Delivered here to the west of Ireland quite reasonably! Would recommend them. Very handy for me as I've a small workshop (living in the middle of town) and don't have room to mill my own timber. Handy to get them this way and not too expensive to deliver a 25Kg sack.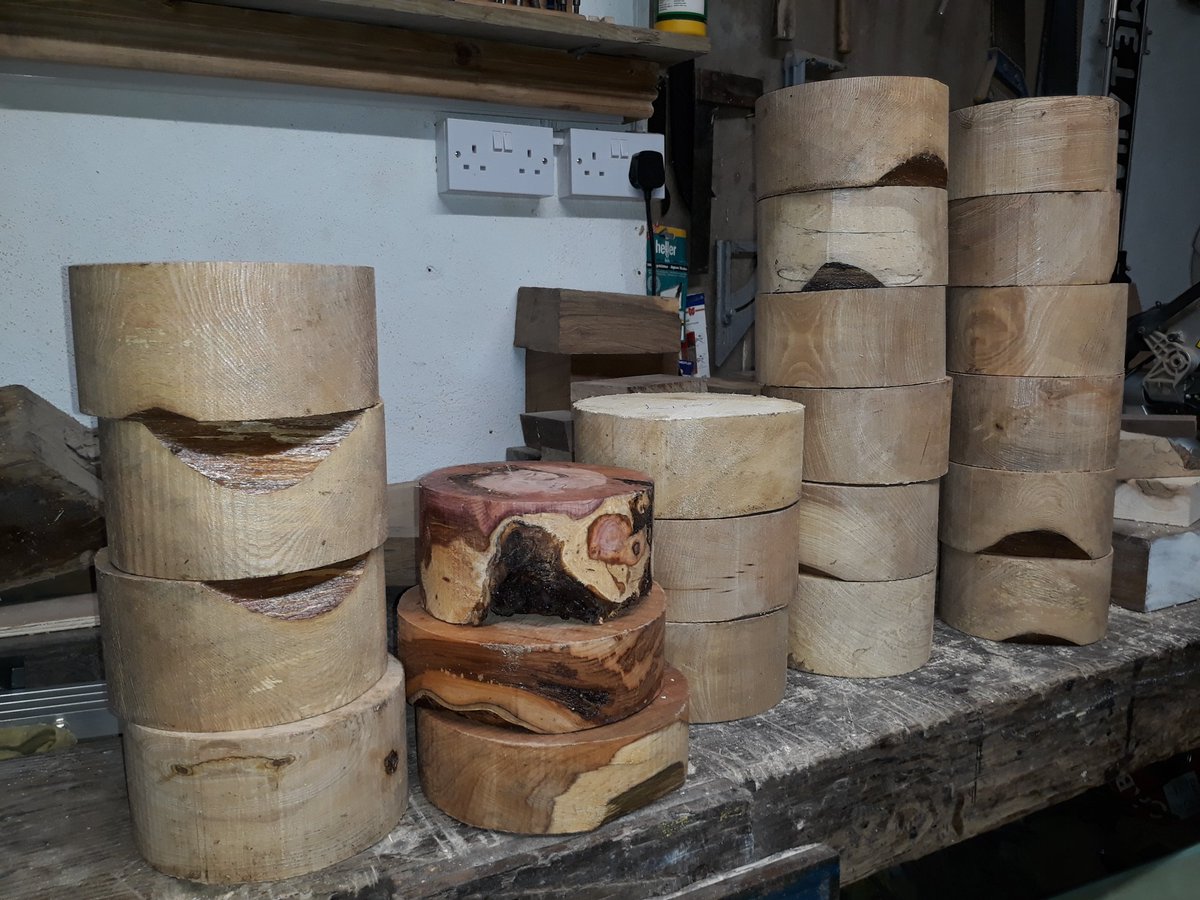 Making Shavings Since '92.
- 08 Nov 2018, 16:32
#1250513
1 tip. HOW also list on eBay, and you often get discount vouchers from eBay. So the last couple of bags I have got had 20% off.
- 08 Nov 2018, 18:41
#1250532
I'd say it was good value. I've had good wood from them.