Joined

2 Mar 2005
Messages

2,784
Reaction score

186
Location
I recently wrote that I aim to build as best as I can. Sometimes it does not go well at all
I made two repairs today. Usually, the mistakes I make are a result of being spatially challenged, and cut the wrong side of the board. The first one here was being a little over-enthusiastic with a block plane when trimming a drawer front (a few days ago). The problem is difficult to detect from a distance ...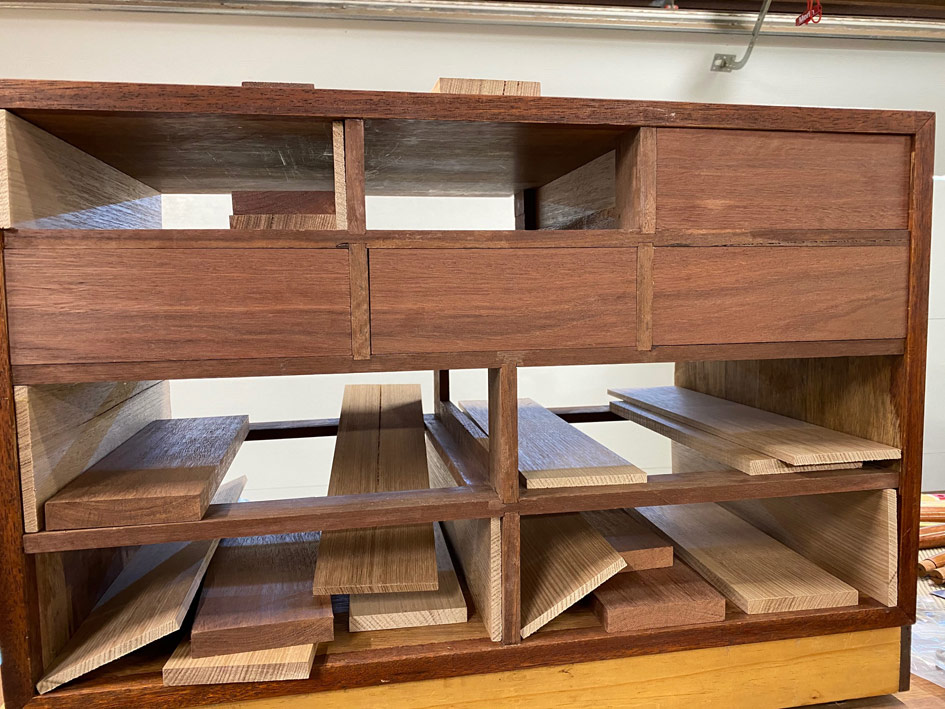 ... but close up .... !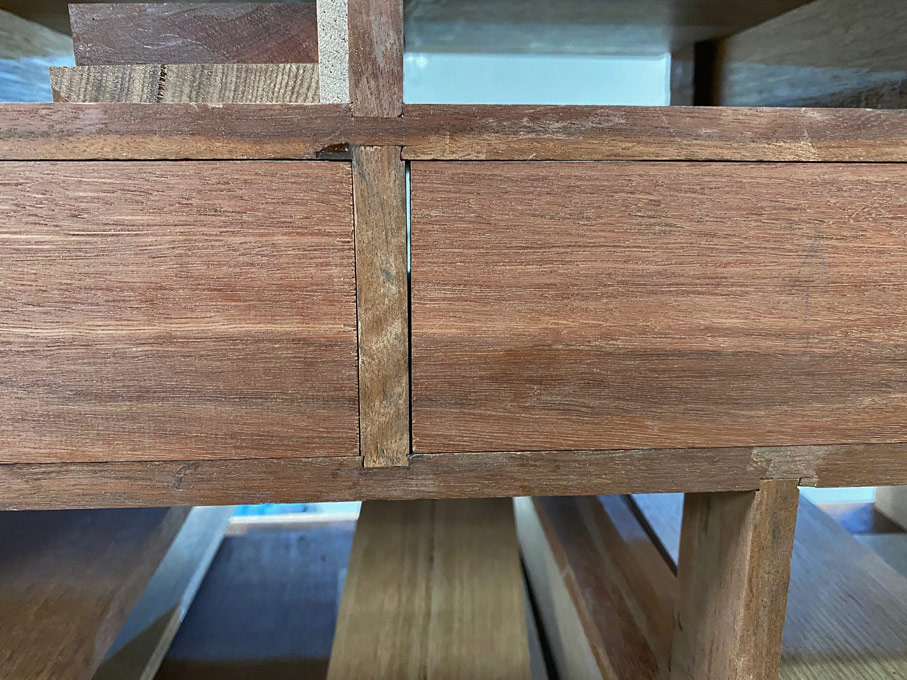 Damn. The drawer front is part of a set of three. It cannot simply be replaced. One also cannot glue a filler to the side of the board.
But one can add a filler to the drawer divider ...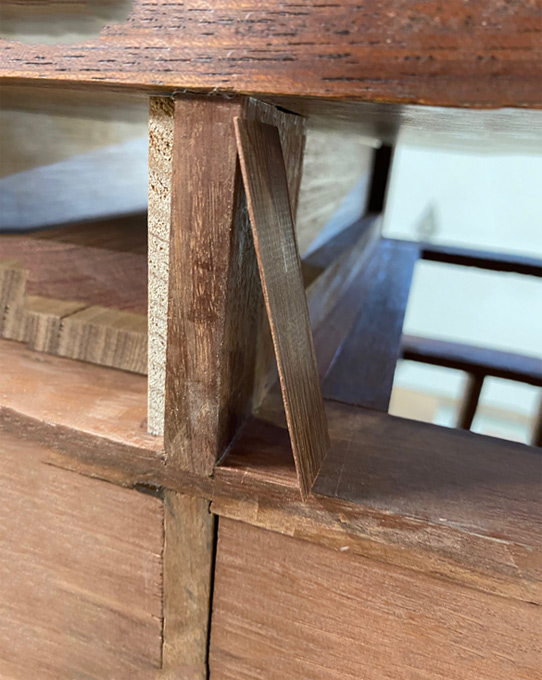 Here it is glued proud ...
When trimmed flush, it is nearly invisible. With a coat of finish, it will be ...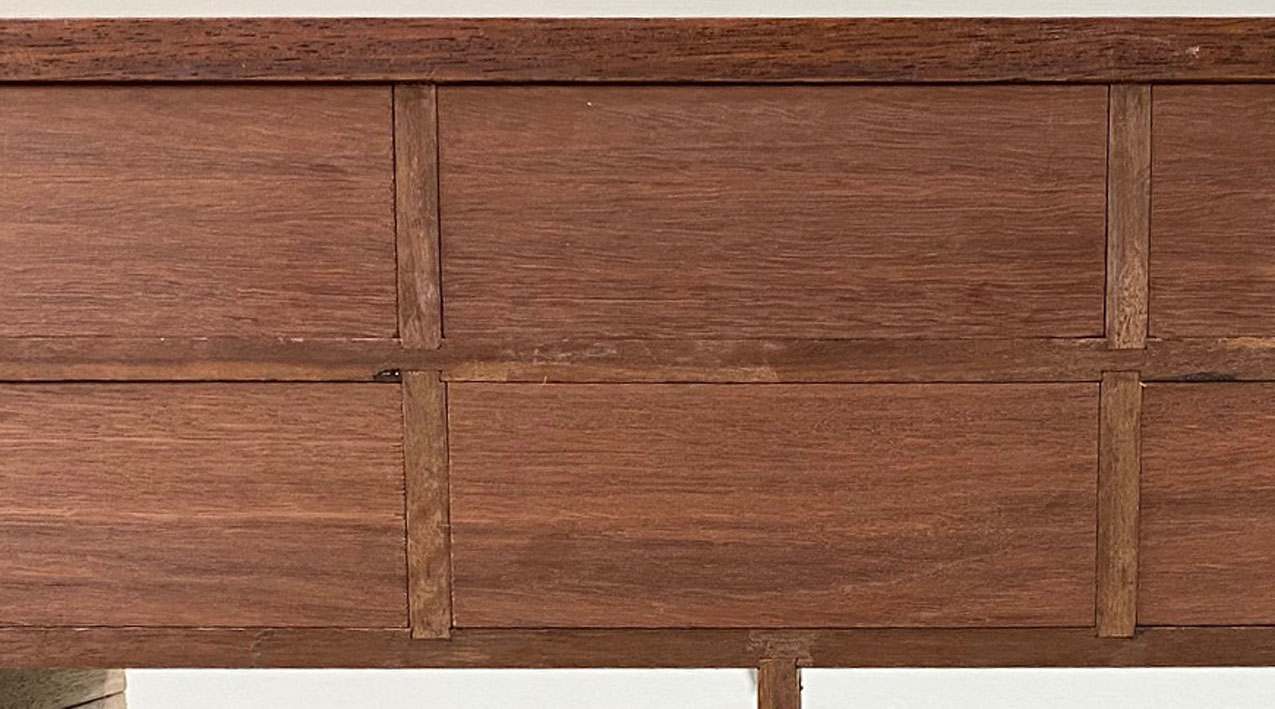 The second fix was this ... after all the mention I made about the importance of a combination square to ensure the side was square to the drawer front ... well, one got away from me. When I placed the three sides on a flat surface, the far end of one side was 2mm high.
This was the fix. Can you spot the repair?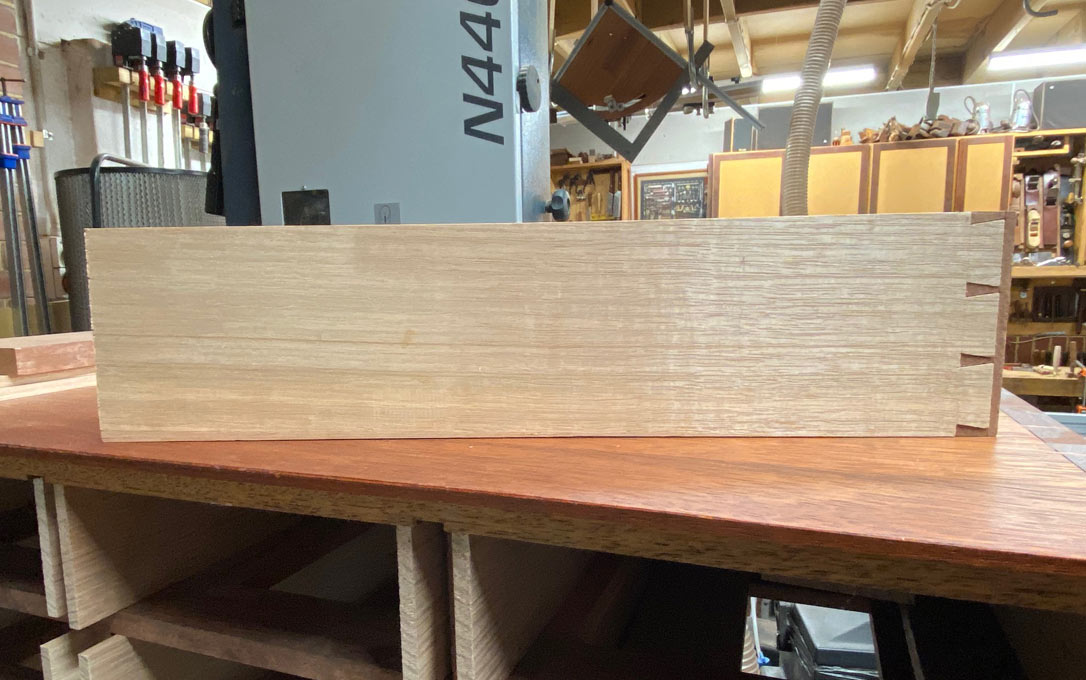 Eagle eyes will note that there is a light line. This is where a triangular fillet was glued in, and planed flush (The corresponding top side needed to be planed down to fit inside the drawer case).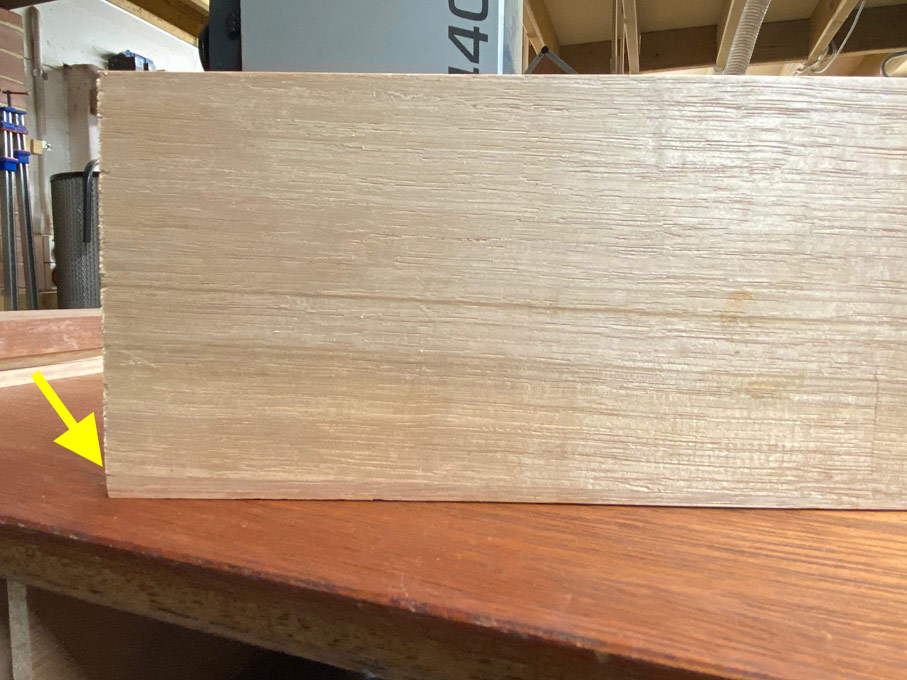 Regards from Perth
Derek