Having seen lots of good reviews for the aldi 10" bandsaw online, I purchased one. I've just spent a very frustrating afternoon trying to get it to cut straight - this is my first bandsaw so I assume i'm doing something wrong, as lots of people seem to get good results with them.
The basic problem is that the cut drifts off to one side even when pushing hard against the fence. I've tried adding tension, but that just pulls the frame out of square. Even messed around with the bottom wheel tracking.
One of the problems seems to be that I can't get the roller guides on the top guide far enough forward - they hit part of the alu extrusion.
Here are some photos: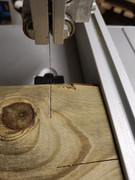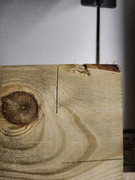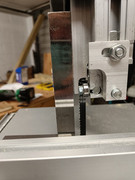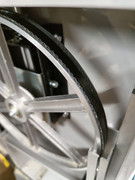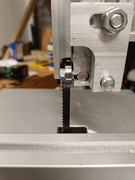 Any suggestions?